The National Cadet Corps is the Indian military cadet corps with its Headquarters at NewDelhi, Delhi, India. It is open to school and college students on a voluntary basis. National Cadet Corps is a Tri-Services Organization, comprising the Army, Navy and Air Force, engaged in grooming the youth of the country into disciplined and patriotic citizens. The National Cadet Corps in India is a voluntary organization which recruits cadets from high schools, colleges and universities all over India. The Cadets are given basic military training in small arms and parades. The officers and cadets have no liability for active military service once they complete their course but are given preference over normal candidates during selections based on the achievements in the corps.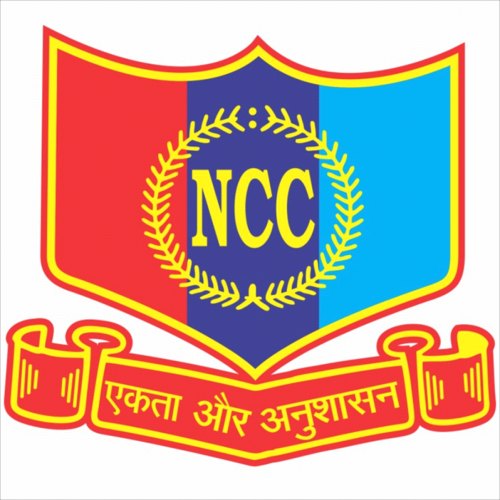 NATIONALCADET CORPS (N.C.C.)
N.C.C is the largest disciplined youth organization of our country. N.C.C. was established in the year 1948 by enacting an act "National cadets corps – 1948" through Parliament in our country. N.C.C. trainings are imparting to students of schools, Colleges & Universities. Thirteen Lacks cadets are enrolled throughout the country.
Our college has a N.C.C. company (Army Wings) attached to37, Jharkhand N.C.C.battalion, Jamshedpur. Every year N.C.C. unit enrolls new cadets for college N.C.C. unit.
Both boys & girls can join N.C.C.
AGE Group: – 13 to 26 years.
Motto of N.C.C. –
Unity & Discipline
Aims of N.C.C.–
To develop character, comradeship, discipline, leadership, secular outlook, spirit of adventure and ideals of Seles service amongst youth of our country.
To create human resources of organized, trained and motivated youth to provide leadership in all walks of life and always available for the service of the nation.
To provide a suitable environment to motivate the youth to take up a career in the armed forces.
For N.C.C. enrolment students can contact
ANO/CTO .RANJEET KUMAR
Coy Commander
QUICK LINKS
ADMINISTRATORS