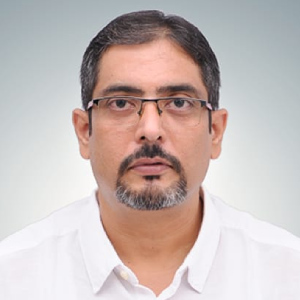 Mr. Jasbir Singh Dhanjal
Registrar
Mr. Jasbir Singh Dhanjal has a rich experience of more than two decades in the field of Education and Information Technology sector. A dynamic professional and solid team player with a proven track record in various position with some of the leading industry and premier educational institutions / Universities of the country like Lovely Professional University (LPU), JAIN College of Engineering, Belgaum, Stericate Gutstring Pvt Ltd., Prologic First India Pvt. Ltd. etc. and is currently associated as the Registrar with ARKA JAIN University, Jharkhand. Mr. Jasbir holds the degree of Master of Business Administration (MBA) from BIMIT, Utkal University, Bhubaneswar.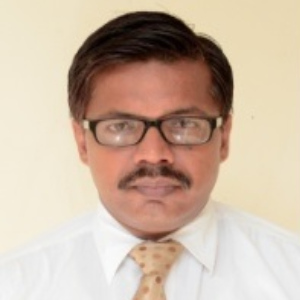 Dr. Praveen K Thakur
Controller of Examination
Dr. Praveen K. Thakur, Masters of Personnel Management & Industrial Relations from BHU, Varanasi, M.Phil. (Business Administration) from Annamalai University & Ph.D. [Management] from Chaudhary Devil Lal University, Sirsa, Haryana; is currently working as Controller of Examinations, ARKA JAIN University, Jamshedpur , Jharkhand. He has previously worked at various prestigious Institutions / Universities of North India in different capacity like Professor, Dean, OSD, Controller of Examinations, Registrar etc. Dr. Thakur have strong administrative acumen, solid understanding of academics and a proactive approach to work in an academic system. He has Rich experience in teaching, research & administration.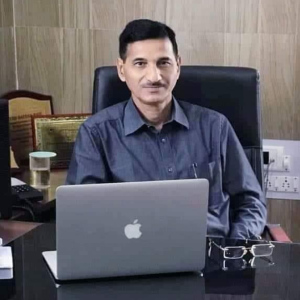 Dr. Angad Tiwary
Director-Campus & DSW
Dr Angad Tiwary is working as the Director-Campus, ARKA JAIN University and Dean, Students Welfare, ARKA JAIN University. He is a doctorate from Banaras Hindu University. With a rich experience of over 30 years as an academician and an administrator, he has held several teaching positions and administrative positions during his career. He has published many papers in national and international journals and has also presented many papers in national and international conferences. His teaching and research areas are Accounts and Commerce. He a member of the Academic Council, Kolhan University & Syllabus drafting Committee for MBA of Kolhan University & All India commerce & Management association.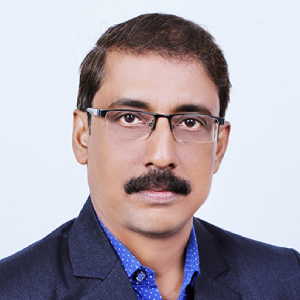 Dr. Jyotirmaya Sahoo
Dean, School of Pharmacy
Dr Jyotirmaya Sahoo, M. Pharma from Sri Jayadev College of Pharmaceutical Sciences, Biju Patnaik University of Technology, Rourkela, Odisha & awarded Ph.D degree in Pharmacy from Siksha 'O' Anusandhan University, Bhubaneswar, Currently working with ARKA JAIN University, Jharkhand as Dean – School of Health & Allied Science. He has worked with different Universities and colleges holding the position of Principal & Vice-Principal. Dr Jyotirmaya Sahoo has 21 Years of teaching experience. He is a member of different Pharmaceutical Associations. He is also a reviewer for National & International Journals. He has published 41 Journals till date. He is having the excellent administrative capability. Dr. Sahoo has received the research award for his published article in Pharmaceutical Chemistry from Indian Drug Manufacturers' Association (IDMA) and received the "Sri Jaydev Medha Puraskar 2017" award.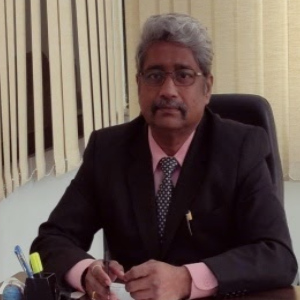 Dr. Acharaya Bodhisattva
Dean, School of Law
Dr Bodhisatva Acharya, currently working as Dean School of Law, ARKA JAIN University, Jharkhand. Previously He worked as Dean of College of Law in IIMT University and Teerthankar Mahaveer University, Working as an International Arbitrator for more than 14 years in NIXI under Ministry of IT Central Government of India, Appointed as Associate Editor of Indian Journal of Socio-Legal Studies (IJSLS) and Chhatisgarh Law Journal (CLJ). Recently his one research paper published in the American Journal of political science law and criminology on the topic of Criminology. Winner of Academic Leadership Award – 2019 in Dubai given by GISR foundation and recently awarded as Best Dean (Principal) of the Year – 2021 and selected as a reviewer by Academia.edu to review the Law articles and Law books to be published worldwide.